*This post may contain affiliate links. As an Amazon Associate we earn from qualifying purchases.
Grilling is a convenient, healthy way to prepare your meals, but it isn't always practical. Some people live in apartments where grilling is restricted, and grilling can be impossible during the winter months.
Thankfully, indoor grills present an option for those looking to grill steak in their kitchen. Ahead, we'll take a look at some of the best indoor grills for steaks and tell you why we picked them.
Why Buy An Indoor Grill?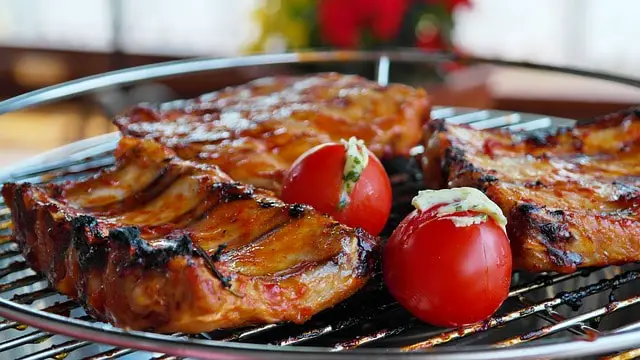 You might be wondering why you should spend more money on an indoor grill. Your outdoor grill works just fine, so why buy a new appliance.
Well, there are several reasons you might want to think about investing in an indoor grill. Ahead, we'll take a look at some of the biggest benefits of indoor electric grills.
Eliminate Weather Concerns
There are several reasons why you might want to consider buying an indoor grill. The first is the most obvious: it's impervious to weather.
Those living in colder climates know that it's nearly impossible to fire-up the grill during the winter months. Not only will the snow limit your grilling abilities, but so will the cold weather. Extreme cold can restrict the pressure of the propane canister, making it impossible to grill anything if you're using this as a propellant.
It's not exactly bliss to grill in the rain, either. You have to stand outside for the bulk of the process, especially when you're trying to perfect your steak. Indoor grills take the weather out of the equation.
Heat Control
Controlling the heat on an indoor electric grill is a lot easier than on an outdoor grill. You set a temperature, wait for the grill to heat up, and cook your food.
Electric grills are also a lot more responsive than wood and charcoal grills. Changing the temperature on one of those grills will take some time and effort. It's a lot easier and faster on an indoor grill.
Recipe Options
Grilling with an indoor grill actually offers a few more options than cooking with a traditional grill. Items like vegetables will fall through the grates in a regular grill, but they sit steadily on an indoor electric grill.
This leads to a lot more recipes you can make on a single grill. You'll be able to find a lot of ideas online – outside of the steak that we're prioritizing here.
How We Chose Our Rankings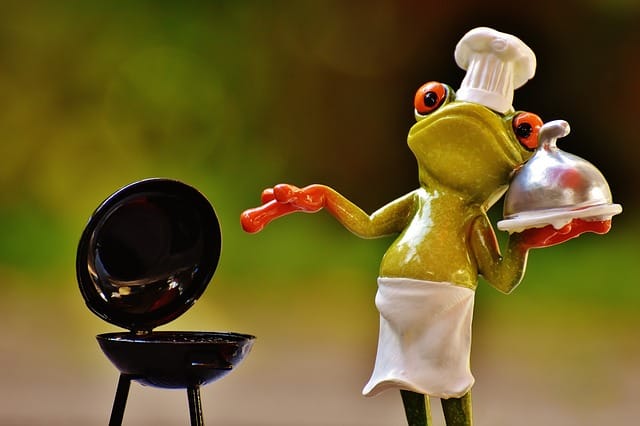 Before we get into the rankings, we wanted to provide a section that outlines why we chose each product. We looked long and hard for the best indoor grills, and these are some of the areas we considered the most.
Power
Having enough power to cook steak and other food is a massive component to choosing the best indoor grill. Outdoor grills are usually quite powerful, and you will want to get sufficient power form your indoor grill so that cooking on it feels similar.
Opening the lid to check on your food releases heat from the grill. Those who prefer to cook with the lid up – on indoor grills that support this method of grilling – will lose even more power.
Electric grills that can't regain this power will take too long to cook your food properly. It might also prompt you to turn up the heat and burn your meal.
For that reason, we prioritized the most powerful grills for our list.
Versatility
While we're focusing on the best indoor grills for steaks, you will probably want to get a bit more out of your indoor grill. Steak is delicious, but it's probably not a good idea to eat it every day.
That's why we considered versatility when choosing our top picks for indoor grills. A lot of these grills have separate areas for cooking different food, which is a massive benefit for indoor grills.
A lot of the best indoor grills have separate griddles or specialize in sandwiches as well. The sandwich-specific grills often aren't the best for steaks, but there are a few that do everything quite well.
Versatility also relates to the temperature settings on the grill. You can cook steak on indoor grills that reach around 400 degrees, but it's usually a good idea to pick one that can get to a slightly higher temperature.
A larger temperature range opens the door for more grilling items. It also means that the temperatures between the minimum and the maximum will give you more room to work. We picked the best indoor grills for steaks first but distinguished them with their ability to cook other food easily.
Cleanup
Another element we considered as a "plus" was a drip pan. Cleaning an outdoor grill brings its own challenges if you're using wood or charcoal, but propane grills couldn't be easier to clean.
Indoor grills usually require a bit more cleanup than traditional grills do. You have to scrub away all of the greases before you're done, but that's a lot easier when the grill has a drip pan.
A lot of these indoor grills will have an inclined surface so that the excess fat falls into it. What's more, a lot of the drip pans are removable, which makes cleaning a whole lot easier.
Removable plates are also a big plus. A lot of grills that have removable plates also allow you to put them in the dishwasher, making cleanup a lot more.
We didn't focus on drip pans and removable plates too heavily, but it was certainly a feature we like to see in our indoor grills.
User Feedback
We always look at user feedback when developing our reviews. Those who purchased these grills and used them over time know how they hold up under tight conditions.
We can complete a fair number of tests through our review process, but there's only so much we can do. We tested how these grills work for steaks, but we know that many of you are looking for grills that are more than a one-trick pony.
For that reason, we picked grills that had substantially positive user feedback on Amazon and other retail sites. Customers have been able to get their hands on these grills and use them for months or years – something we can't replicate in our test setting.
Our Top 7 Indoor Grill Picks
Now, let's take a look at our top seven best indoor grills for steaks. Here are some of the ones that perform best when cooking steak and a variety of other food.
[amazon box="B00004W499,B00KLVY3TW,B07N973ZB6,B07P71RYKZ,B0179WV3HK,B0000AZK85,B00CI51S3I" template="table"]
George Foreman 15-Serving Indoor/Outdoor Electric Grill
[amazon box="B00004W499″]
The George Foreman 15-Serving Indoor/Outdoor Electric Grill tops-off our list because of its size and versatility. This is the indoor frill that will give you the feel of using the real thing. You can also take it with you on a tailgate or just bring it outside when the weather is better.
The stand on the grill is removable, so you can set it on your countertop when using it inside. This is one of the largest indoor grills we reviewed and is great for parties and gatherings. You might even be able to use this as your primary grill because of the stand.
Hamilton Beach Electric Indoor Searing Grill
[amazon box="B00KLVY3TW"]
The Hamilton Beach Electric Indoor Searing Grill is the second grill on our list. It's quite a bit smaller than the George Foreman option above, but it's cheaper and still allows you to cook your steaks to perfection.
The grill even has a viewing window so you can take a look at how things are cooking without losing any heat. The adjustable temperature control is accurate, the grill has a non-stick pan, and the drip tray is dishwasher safe. 
We have seen reports of the no-stick pan beginning to stick after several uses, but that's not enough for us to knock it down in our rankings.
Cuisinart GR-300WS Griddler Elite
[amazon box="B07N973ZB6″]
The Cuisinart GR-300WS Griddler Elite might be more expensive than a lot of the other indoor grills we included, but it's one of the best and most versatile. The six cooking options and independent temperature settings are enough to justify the price.
The display of this grill is digital as well, which is not necessary but nice to have. The grill might be on the smaller side, but it can cook all kinds of meals. You can make steak, chicken, press sandwiches, and much more with this option.
Although there isn't a drip pan, there are no-stick plates that are both removable and reversible, making cleaning simple and convenient.
Weber 52020001 Q1400 Electric Grill
[amazon box="B07P71RYKZ"]
Weber is one of the big names in the grill industry, and the Weber 52020001 Q1400 Electric Grill is among the better indoor grill products. This grill has great power, a long cord, and enough heating settings to make sure your steak is cooked just the way you like it.
This grill truly brings the outdoor grilling experience to your countertop. The large, gripped handles make it one of the most easily portable grills on our list as well, which is a nice feature.
Hamilton Beach 3 in 1 Electric Smokeless Indoor Grill & Griddle Combo
[amazon box="B0179WV3HK"]
The Hamilton Beach 3 in 1 Electric Smokeless Indoor Grill & Griddle Combo provides both a grill and griddle combination, which makes it one of the more versatile indoor grills we've reviewed. The plates allow you to cook multiple dishes at once, so you can add some chicken if your guest doesn't like steak.
The only problem with this grill is that the plates are a bit small. That can be limiting if you're cooking different foods on them but isn't too much of an issue if you want to go all steak.
Delonghi BG24 Perfecto Indoor Grill
[amazon box="B0000AZK85″]
The Delonghi BG24 Perfecto Indoor Grill is another solid indoor grill option, although the height of the lid might be a bit limiting for some dishes. Still, this grill works well for steaks and has some of the best heat distribution we've seen.
The grill also comes with a drip tray and removable grill plate to make cleaning a lot easier. The thermostat on the grill is detachable, which makes it easier to tell how your food is cooking.
We saw some reports of poor durability with the removable grill plate, which is one of the reasons we ranked this one a bit lower.
George Foreman 4-Serving Classic Plate
[amazon box="B00CI51S3I"]
You might not think that the George Foreman 4-Serving Classic Plate belongs among the best indoor grills for steaks at first glance, but it's actually great for cooking simple dishes like steak.
The grill isn't as versatile as some of the others on our list, but that doesn't mean it won't work well for cooking steak – the primary reason we created this list. This grill has a surprising amount of space and a handy indicator that tells you when it's hot enough to start grilling.
There isn't a ton of temperature control with the George Foreman 4-Serving Classic Plate, which is why we ranked it a bit lower on our list. Still, it's a decent option if you want to cook simple meals and paninis.
Buying Guide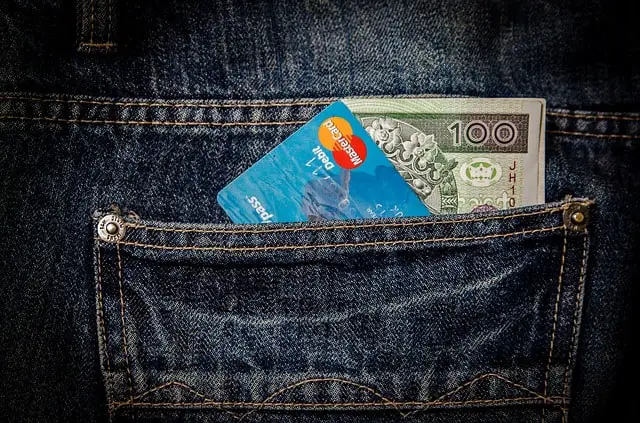 Now that we've given you our top picks of indoor grills, it's time to think about some personal considerations you should make. In this section, we'll outline some limitations and preferences you might have so you can better decide on the best indoor grill for you.
How Much Do You Need to Grill
While indoor electric grills vary in size, most of them are small enough to fit on a countertop. Some will have different sections as well. There will be one primary grill with a griddle on the other side.
An indoor grill is ideal for those who are cooking for one or two people. You can make enough steak to feed a few people but probably won't make enough food for a family of four.
Portion control is one of the benefits of an indoor grill. You will be able to limit how much you eat by limiting how much you cook. Of course, this isn't the best when you're trying to feed a party with a small indoor grill.
Consider your uses for the grill before purchasing one. Are you primarily interested in cooking for one or two people? If so, almost all of these indoor grills will suffice. Do you plan on grilling for more people? Then you might want to invest in one of the largest models or stick with the outdoor grills.
Positional Concerns
You'll need to find a home for your indoor grill before you are able to pick the best one for you. Most of these grills fit on the countertop, but other like the George Foreman 15 Serving Electric Grill stand on their own.
You'll need to have a place to keep your grill as well as somewhere to store it when it's not in use. Those who use the grill a lot will be able to keep it out, so long as it's not getting in the way of the rest of your cooking plans.
You'll also need to consider how close you'll be to an outlet. Most of the grills we selected have adequate cord length, but not everyone will have a power outlet close by. Think about this when picking the ideal grill for your kitchen.
What Will You Be Grilling?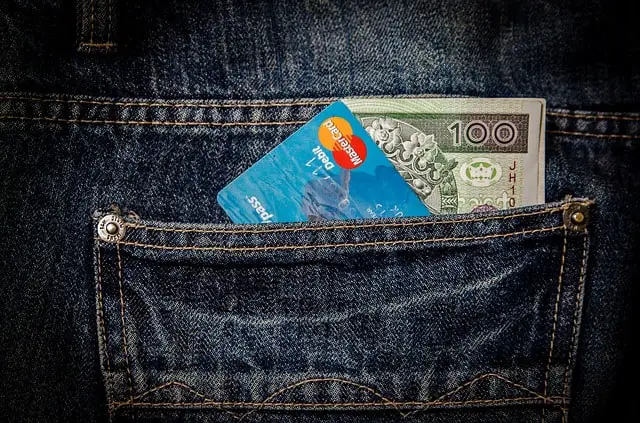 We focused on the best indoor grills for steaks in this review, but we doubt that's the only food you'll be grilling. Indoor grills are awesome for sandwiches and present a plethora of new, easy recipes to try.
Grilling steak will require one of the indoor grills that reaches a higher temperature. You can save some money, though, by purchasing a lower-powered grill for sandwiches and other items. Is grilling steak going to be your only use for this indoor grill, or will you use it for other food as well? Think about this before buying a dedicated indoor grill for steak.
Budget
Indoor grills have a large price range, but that doesn't always mean that the best grills are the most expensive. The price of one of these grills often has a lot to do with size, so you'll need to determine your desired portion size before you pick the best one for you.
There are great indoor grills in all price ranges. We aimed to give you a list of the best indoor grills, and we didn't consider budgetary constraints too much when looking at the options.
As is the case with any product, you need to work within your budget. Don't overspend if you don't have to, and find an option that fits your size, budget, and dietary needs.
Do You Live in An Apartment?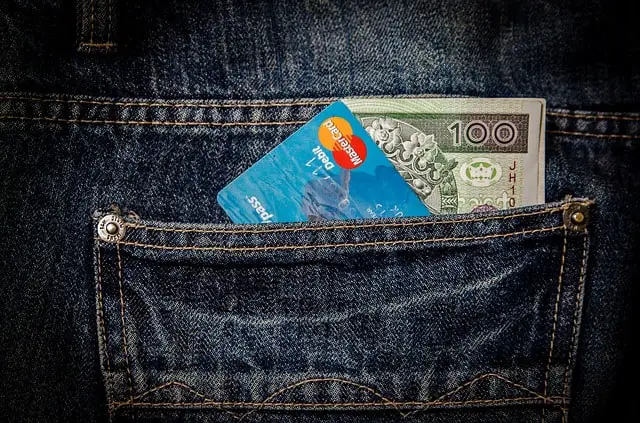 Those living in an apartment will need to check their lease before thy jump onto the indoor grilling train. Most apartments will allow you to grill outside – even some complexes that have a small porch.
Many apartments will allow you to use an electric grill inside as well, but these are more limited. Those renting a unit in an apartment complex will probably be a bit limited in their ability to grill.
Grilling is always a fire hazard, so some complexes won't allow you to use an electric grill in your apartment. You can, of course, ignore these rules, but you should be aware if you're violating your lease by buying an electric grill.