*This post may contain affiliate links. As an Amazon Associate we earn from qualifying purchases.
Steaming your food is a popular option for many people who are interested in developing or maintaining healthy eating habits. By steaming, you can cut back on oils and fats, as well as save time in the kitchen by minimizing cooking time and going through all of your pots and pans and no more waiting for water to boil since you can steam most food in a matter of minutes.
But it can be tricky to find the right steamer to help you prepare the best meal without turning it into a soggy mess or possibly burning yourself with trapped steam. Luckily, many options provide large capacities for those cooking for multiple people as well as features that allow you to steam safely.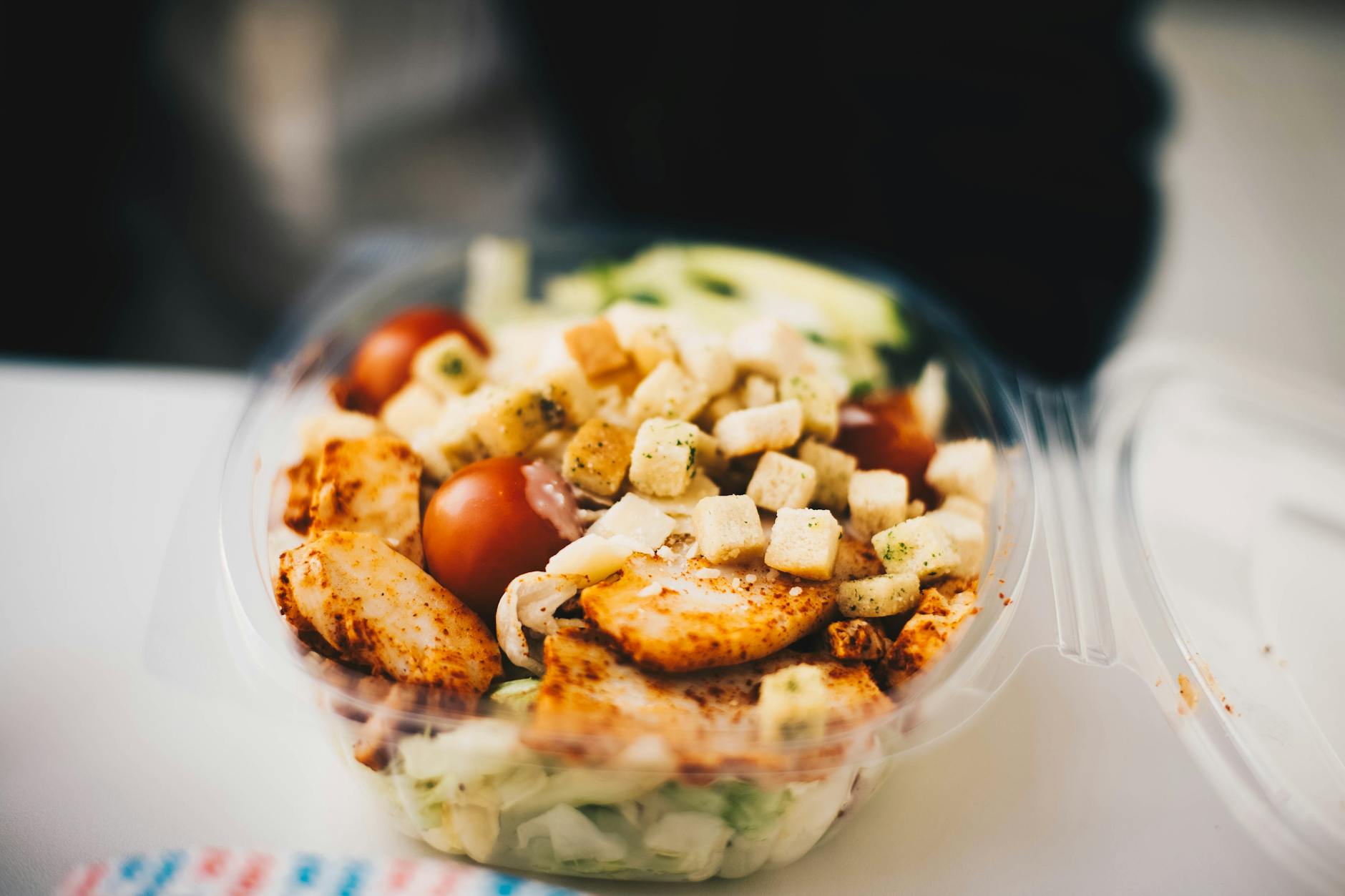 image source: Pexels
Comparison Table
[amazon box="B079D3DFKY,B005D6XZ4O,B07J6H1NZC,B076Y3L14Z,B00FOI42RK,B004OB3DKK,B00TTZGPO2,B01AGZD3X4,B073Z7HQT7,B002R0DXKK,B071G364NK" template="table"]
How We Chose Our Ratings
Honesty is essential to us, so to come up with our ratings, we pored over customer reviews and testimonials as well as brand reputation, and data about the product.
Top 11 Best Microwave Steamers
OXO Good Grips Microwave Steamer
[amazon box="B079D3DFKY"]
The Good Grips gets its name from the handles that are safe to touch with your bare hands without worrying about getting burned once you're ready to remove the container from the microwave. Also, the lid is designed to part from the center when you push down on the handles to prevent your hands from coming in contact with hot steam.
You can lift the inner basket with ease using the handy tabs, and the top vent is adjustable to let you change the levels of steam you need to reach the food. The adjustable steam levels can be used for more steam if you're cooking something substantial like a piece of chicken or fish versus less vapor to avoid overcooking vegetables.
This microwave steamer also has a foot so that you don't have to worry about it wobbling or spilling while rotating on your microwave tray. And it's BPA-free so you can rest assured chemicals are not leaching into your food and possibly affecting the flavor or your health.  
Hundreds of Amazon reviewers have given the OXO Good Grips Microwave Steamer a four or five-star rating and say that it's easy to clean in the top rack of the dishwasher, easy to use, and they find it to be durable for a low price tag.
Sistema Microwave Collection Steamer
[amazon box="B005D6XZ4O"]
About 85 percent of over 1,000 Amazon reviewers have given the Sistema a four or five-star rating and like that the steamer is durable, easy to clean, and versatile so that you can cook a variety of foods. It's safe to store it in the freezer, and it's also safe to wash in the dishwasher.
You can use the steamer for cooking a variety of foods including poultry, rice, fish, and vegetables. There's a vent on the lid that lets you release the steam, and there are tabs that stay cool to allow you to open the steamer without incident.
Don't worry about your food becoming contaminated by chemicals leaching out of superheated plastic because the Sistema is BPA and phthalate-free and it comes from New Zealand. The Sistema steamers are available in small, medium, and large sizes so they can fit your needs if you're steaming for one or need enough space to prepare food for a few people.
About 5 percent of buyers did have negative experiences with the Sistema mostly due to lid issues, where they had difficulties closing the latch.
However, many customers felt that the Sistema Microwave Collection Steamer perfectly steams their vegetables, rice, and other foods without being soggy.
Pampered Chef Micro Cooker
[amazon box="B07J6H1NZC"]
The Pampered Chef Micro Cooker is specifically for cooking and steaming foods in the microwave. The lid locks into place and has small and medium-sized holes that you can use to drain excess liquids that can accumulate if steam gets trapped in the container. There's also a convenient spout to help for pouring if you prefer to use that instead.
Many buyers cited that the Pampered Chef Micro Cooker is very convenient and can fit enough food for two to three people. They also like the durability, that the material doesn't flex due to the heat of the steam, and it comes out of the microwave cool to the touch.
Some negative reviews were mostly centered around shipping issues and difficulties securing the lid.
Over 80 percent of Amazon reviewers have given the Pampered Chef Micro Cooker a five-star rating because they like how easy it is to clean, and that it quickly cooks and steams fresh and frozen foods well. Also, buyers feel that the average price tag is fair for the durability and quality of the microwave steamer, compared to some pricier products.  
Range Mate Microwave 5-in-1
[amazon box="B076Y3L14Z"]
If you use your microwave for more than steaming food, then the Range Mate Microwave 5-in-1 might interest you. Besides steaming, this multi-function product can also be used for grilling, baking, roasting, poaching, and sautéing. However, you can skip the oil because food won't get stuck to the nonstick surface.
You can use the grill plate for grilling chicken, steaks, or seafood, poach eggs, bake a cake with the baking tray, or steam food in the steamer tray with the Range Mate 5-in-1. The versatility is just one of the factors mentioned in many of the five-star reviews given by buyers, but those who use it for steaming note that it also functions very well in that capacity.
However, some reviewers do say that the Range Mate does not stay cool to the touch so you should exercise caution when taking it out of the microwave, but there are steam holes in the side of the lid to allow it to ventilate before you remove the cover.
At an average price range, the Range Mate 5-in-1 is probably the most expensive item in this review, but due to the number of reviewers giving it four and five-star ratings and its multiple functions, it could be worth the price.
Prep Solutions Microwave Steamer
[amazon box="B00FOI42RK"]
The Prep Solutions Microwave Steamer is designed to be a time saver for anyone who is looking to steam fish and vegetables quickly. It has a one-quart capacity, has a non-stick surface to keep food from getting stuck to it and for quick cleaning.
Besides being microwave-safe, the Prep Solutions Microwave Steamer can also be washed in a dishwasher and is BPA-free.
You can adjust the steam level to prevent overcooking your meals by using the control vent built into the lid. However, some buyers who had a negative experience with the Prep Solutions Microwave Steamer, say that their food tasted funny and the texture of the vegetables was not desirable.
Over 80 percent of Amazon reviewers have given this steamer a four or five-star rating and say it's very easy to use, portable, and durable. Others say they use it to steam chicken, shrimp, and even steak with their vegetables and it saves them time on meal prep and cleanup.
Nordic Ware Multi Pot
[amazon box="B004OB3DKK"]
If you're interested in a microwave steamer that can serve multiple functions to include boiling pasta, cooking oatmeal, and more, then you might like the Nordic Ware Multi Pot. Besides serving a variety of cooking purposes, the Multi Pot's plastic contains no BPA or melamine.
The Nordic Ware Multi Pot is made in the United States and comes with a five-year warranty, so if you're looking to support American-made products, it could be an option for you.
The lid is reversible with slits that double as a strainer and it can hold up to five cups of liquids or just over a quart of food.  
Over three-quarters of the nearly 300 Amazon reviewers of the Nordic Ware Multi Pot have given it a five-star rating saying that it does live up to its name and works for not just steaming food, but also cooking air-popped popcorn, spaghetti, and sauces.
Only about four percent of buyers gave the Multi Pot a one-star review. Some customers feel that the handle could be longer, and some reported issues with the paint of the colored pots leaching off after washing and felt their food tasted like plastic.
At an average price, it is one of the pricier steamer options, but its versatility is a factor to take into account when considering its value.
Good Cooking Microwave Steamer
[amazon box="B00TTZGPO2″]
Keep your steamed foods free of BPA and phthalates with the Good Cooking Microwave Steamer. You can use this steamer with a 1.3-liter capacity to prepare vegetables and more. However, buyers caution that it's not for steaming rice as the steamer basket has larger openings that rice would fall through.
You can also use the container to store your food in the refrigerator or freezer. The lid locks in place, so you don't have to worry about it accidentally coming apart and releasing steam when you remove the steamer from the microwave.  
Amazon reviewers give the Good Cooking Microwave Steamer high marks for being easy to clean, easy to use and consider it to be a good value for the money at a low price rate. However, it's also not intended for large servings with some buyers who gave it negative reviews because they felt it could only be used to cook food for one person at a time, which is something to keep in mind if you need something bigger.
Rapid Veggie Steamer
[amazon box="B01AGZD3X4″]
If you know that you'll only be using your microwave steamer to prepare vegetables, then you might be interested in the Rapid Veggie Steamer.  It promises to steam fresh vegetables in under three minutes and frozen vegetables in four minutes, so it's also convenient for when you're running short on time.
The Rapid Veggie Steamer:
Is microwave safe

Is dishwasher safe

Has heat resistant handles to prevent burn hazards

Is BPA-free
Customers say that the Rapid Veggie Steamer is easy to use, durable, and easy to clean. However, some note that it does not have a vented lid for the steam to escape so users should exercise caution when removing the top after you've taken the steamer out of the microwave.
For an inexpensive price, many buyers felt that the steamer was worth the price and that its helpful for those looking to cut down on the amount of time spent on meal prep if you're in the habit of preparing food for the week or trying to maintain healthy eating habits.
Squish Collapsible Microwave Steamer
[amazon box="B073Z7HQT7″]
If you need a steamer but have a small kitchen or are short on space, then you might like the Squish Collapsible Microwave Steamer because it can be "squished" down to take up less space and for easy storage.
This steamer can be used to prepare anywhere from 1.25 quarts to up to five cups of food (when expanded to its full size). You can also multipurpose the steamer by using it as a serving bowl, and it comes with pour spouts on the side that you can use to drain any excess liquid. The handles and base are designed to be non-slip, it's made of FDA-approved materials, and it's dishwasher-safe.  
Many customers say the Squish does serve its purpose as a steamer, but some were disappointed by its size, expecting it to fit more food and felt that it wasn't very deep. Some say they found it difficult to drain without exposing themselves to hot steam, but others say they were able to use it without incident.  
Whirlpool Universal Microwave Steamer
[amazon box="B002R0DXKK"]
Over 75 percent of Amazon reviewers give the Whirlpool Universal Microwave Steamer five stars because they like they like that it's big enough to steam fish fillets, asparagus, or even corn on the cob. Other buyers note that it was easy to use and clean and the handles are safe to grab when removing the steamer from the microwave.
Snips Microwave Cookware Steamer
[amazon box="B071G364NK"]
If you're looking for a microwave steamer that you can use to prepare food for lots of people or can cook more than one thing at the same time, the Snips Microwave Cookware Steamer could be the option that you need. It has a 16.9 cup capacity and two steamer containers that let you steam more than one dish at a time.
You pour water in the bottom container, then insert your first dish in a steamer portion and your second dish in the other steamer container that you can stack over the first and top it all of with the see-through lid. With the Snips Microwave Cookware Steamer, you can cook, serve, and keep food all in one because you can store it in the refrigerator or freezer without warping the container.
Made in Italy, the Snips steamer can be washed in the dishwasher and is BPA-free.
Listed for a low price rate, most buyers give the Snips Microwave Steamer anywhere from three to five stars. Customers say that they like the quality of the plastic, it's easy to clean, and have had no issues with their food tasting funny or plastic smells. However, some felt that the bottom container is not designed to hold a lot of water, so the steamer is best for foods that cook quickly, so the container doesn't dry out.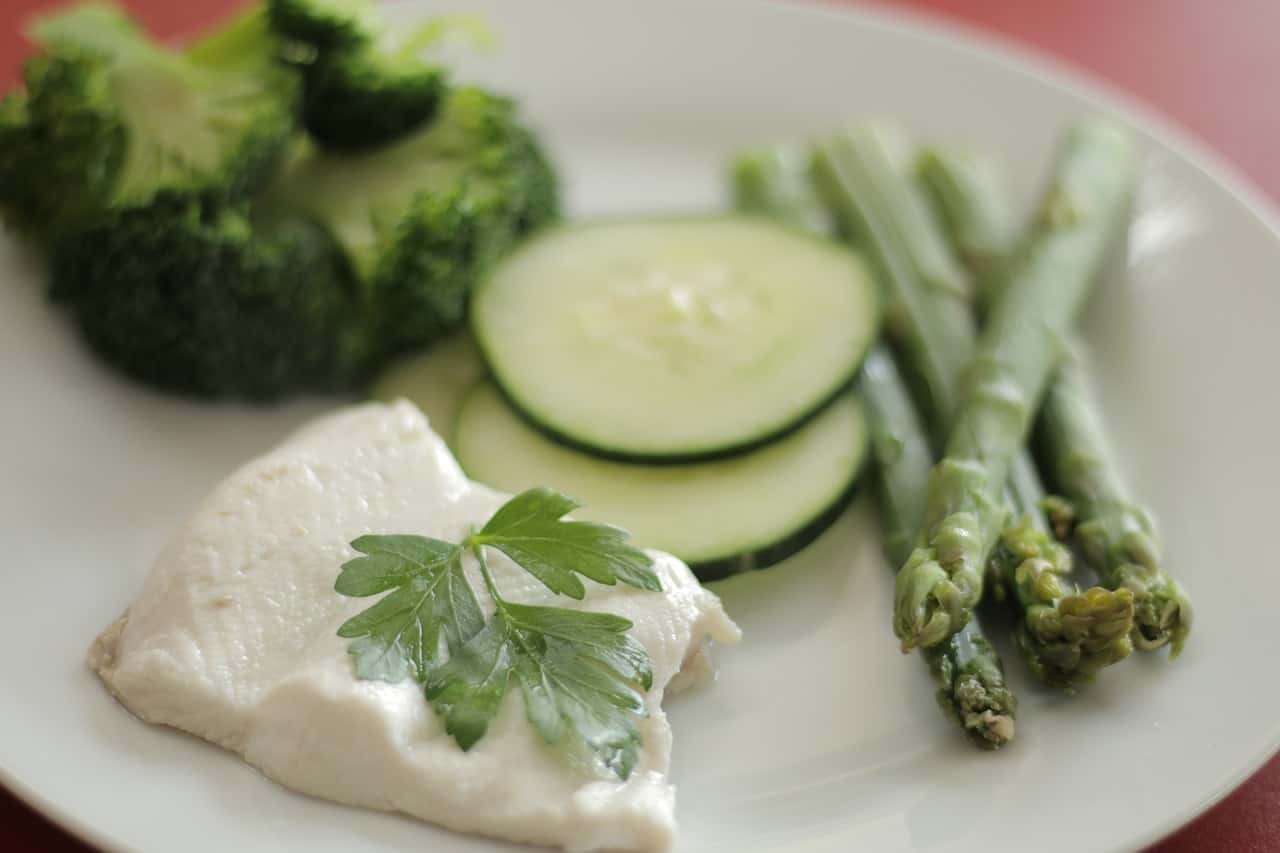 image source: pexels
Buyer's Guide
When deciding what is the best microwave steamer for you, there are a few things to keep in mind to find the right fit.
Size: Keep in mind not just the amount of food you think you may need to steam, but also the size of your microwave. You don't want to get carried away and end up buying a steamer that doesn't fit in it.
Function: Do you need a steamer where you can adjust steam levels to prepare different types of food like vegetables versus chicken?
Durability: Will you be throwing your steamer into the freezer or microwave? If so, you'll want one that can hold up under multiple conditions without losing the ability to produce perfectly steamed meals.
Multi-purpose: Are you interested in just steaming food or do you need a product that can be used to do other things in addition to steaming?